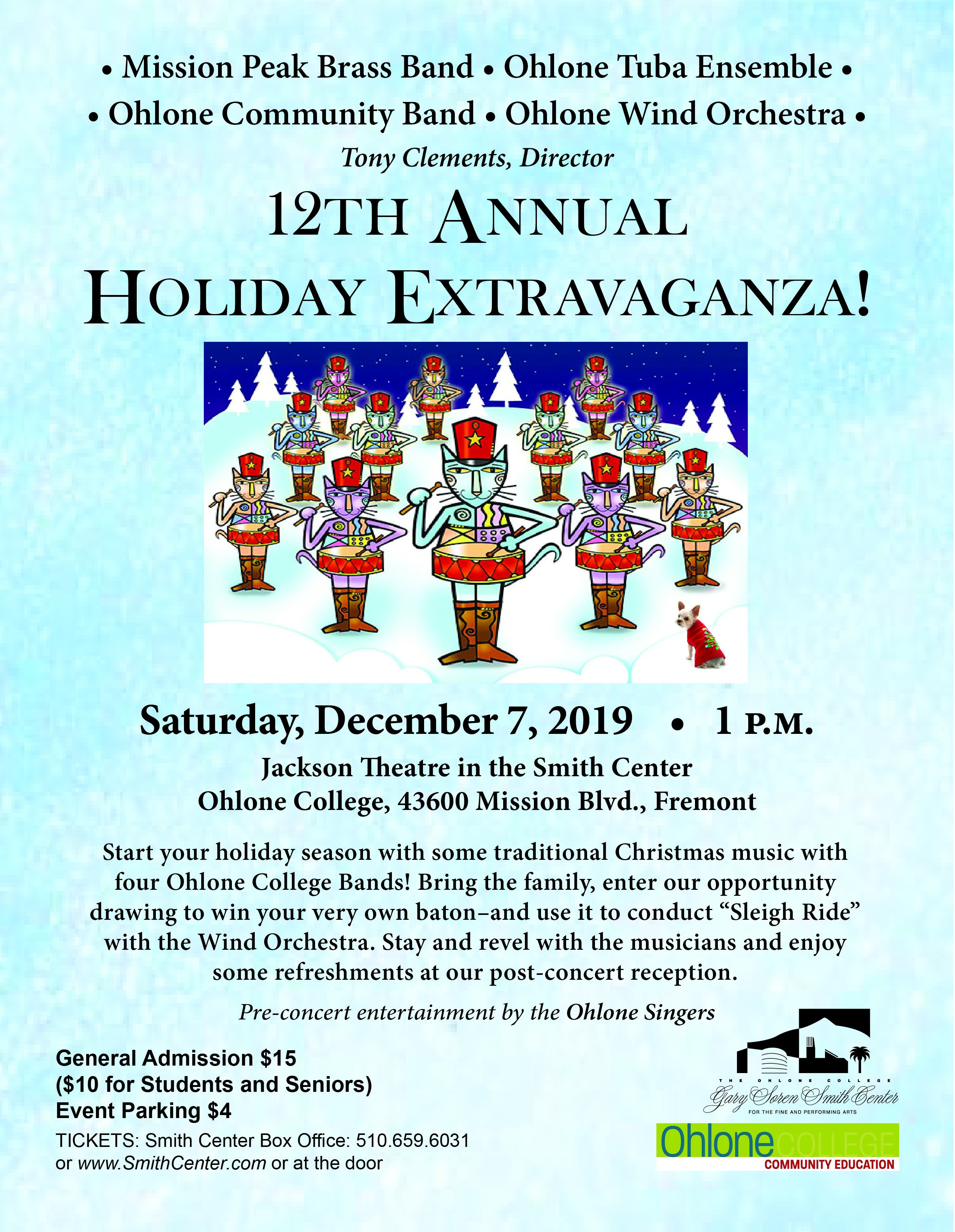 The Ohlone College Bands Present – 12th Annual Holiday Extravaganza!
Saturday, December 7, 2019 @ 1pm
Jackson Theater in the Smith Center for the Performing Arts
Ohlone College, 43600 Mission Blvd, Fremont, California
Start your H0liday Season with some Traditional Christmas Music with all four Ohlone College Bands! Bring the family, enter our opportunity drawing to win your very own conductor's baton – and use it to conduct "Sleigh Ride" with the Wind Orchestra. Stay and revel with the musicians and enjoy some refreshments at our post-concert reception.
Featuring the Mission Peak Brass Band, Ohlone Tuba Ensemble, Ohlone Community Band & Ohlone Wind Orchestra – All Conducted By Tony Clements